My family recently took a spur-of-the-moment trip to Atlanta. I don't usually do spur of the moment that well since I like to plan our activities in advance. Well I am so glad I didn't get an opportunity to plan because we wouldn't have visited any of the places we went to, and we would have missed out on some big time fun. Here's a look at what we did.
Our first stop was World of Coca Cola.
Heaven getting a coke from John Pemberton
Adrian acting silly in front of a case displaying Coca Cola posters in Japanese.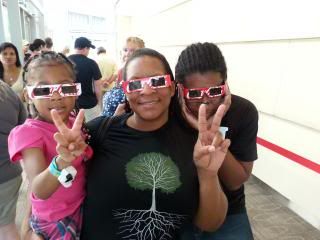 Waiting in line for the 4-D show to begin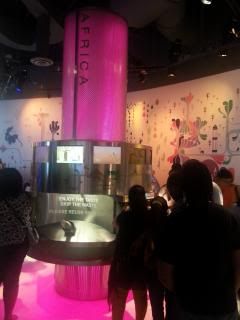 Taste It Exhibit featuring 60 flavors from 6 regions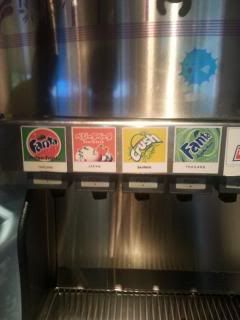 Adrian didn't like Japan's Vegitabeta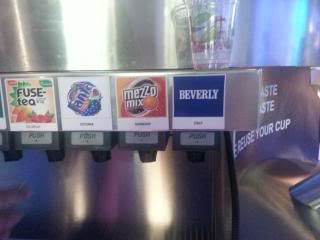 No one liked Italy's Beverly - ewwww!
Our next stop was The Atlanta Cupcake Factory. It's a little bitty spot with decent cupcakes, but I've had better.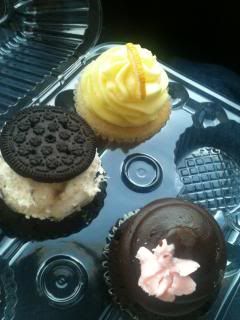 Lemon, Oreo, Chocolate
The next morning we set out to finish up our impromptu trip to Atlanta by first touring CNN's studio and then visiting The King Center and the Martin Luther King Jr. National Historic Site.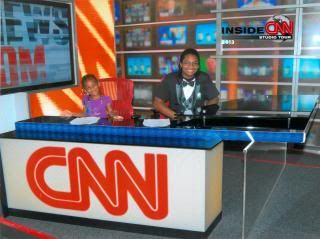 Adrian and Heaven behind visitor's anchor desk
Eternal flame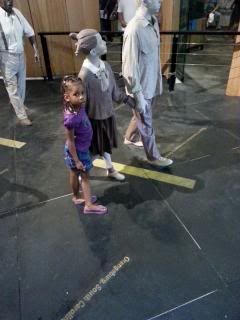 Heaven walking with statues depicting freedom marchers