1. I knew before this past weekend arrived that I was going to do next to nothing the entire weekend which is why I have some catching up to do on the blog challenge. I didn't even
look
at the computer all weekend.
2. My sister's family joined us for a Twilight movie marathon. They ate good junk food. I ate healthy food and managed to make three meals for the week.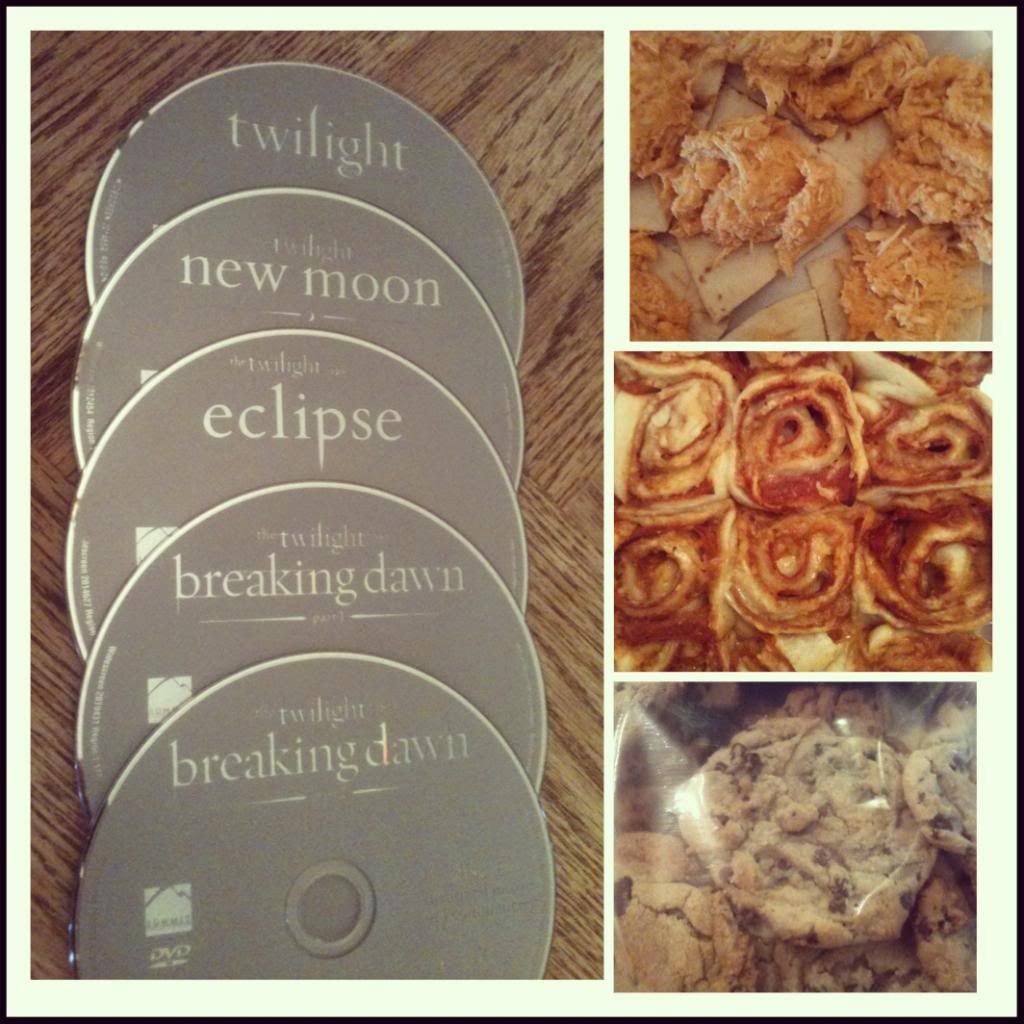 I knitted. My sister, Tonya, and niece crocheted, and I got a hat out of it.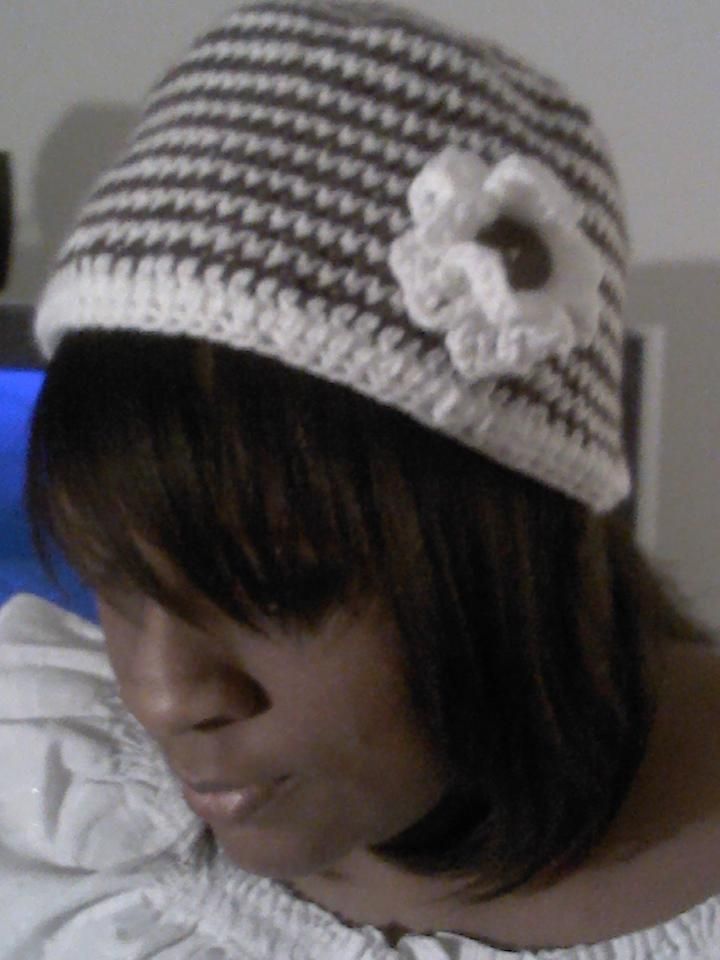 And we watched 10 hours of movies in one day. It was great!
3. About six weeks ago I boxed up a shelf of textbooks and art journals to make room on one of my bookshelves for more books. I also gathered a lot of things for Phil to take to The Salvation Army. Everything sat in a corner for about three weeks before Phil made the trip to drop the things off. A week ago I realized that Phil donated EVERYTHING to the Salvation Army. Everything! Science and math textbooks worth about $900 and art journals containing my art. I was numb!
4. The Fearless February challenge that didn't happen was due to the fact that my sewing machine was having a problem with the bobbin. I couldn't get it to the repair center because it is only open four days during the week and during my work hours, and, until a couple days ago, I was too busy to take extra time off to go in. I finally took it in only to be told that the only problem with the machine was the operator. The sewing center owner didn't actually use those words, but I sure felt stupid. That's what happens when you use a sewing machine a handful of times in four years. I still plan to make my skirt only it will most likely be another week before I'm able to begin.
5. By the way...my camera still isn't working. I was supposed to send it to a repair shop, but I couldn't bring myself to do so. I mean what if it didn't make it?! The shop is only an hour away, but, again, it's only open during the week. Now that things have slowed down for me a bit at work, I should be able to make the short trip soon.
6. I went into an antique shop for the very first time last week. Me + antique shop = total confusion. I just don't get it. I think I'll blame that one on my grandmother for never taking me. Well, she didn't shop in them, but still.
7. There's so much crud going around. I'm extremely grateful my family has managed to stay healthy through it all.
8. It's getting warmer. Finally! The first day of spring is next week, so the warm weather is right on time. I hope it stays.
9. I loved Switched at Birth this season. I can't wait for the new episodes this summer.
10. My girlfriends and I are participating in a
Color Run
later this year. A few of us are using a couch to 5k program prepare for it.
11. Phil and I are also participating in the
USMC Mud Run
this fall. Now that's going to be interesting.