I think I'm a kind person in general. I always have been. I do things for other people because that's what my mother did and her mother. It's what I was taught. It's not a big deal for me to buy lunch for the homeless person standing outside of Subway asking for a meal. I can't think of anyone near and dear to me who would say no.
My most recent random act of kindness was dinner and dessert for my daughter, Ta, and her friend and my sister, Tonya. I woke up on a Sunday morning with a burning desire to cook. A lot. (That doesn't happen often.) I had tried, and loved,
The Pioneer Woman's
Chicken Spaghetti
many times, so I thought I would make it for Ta and Tonya and add a salad and
dessert
. After making sure Ta's friend didn't have any food allergies (without telling her what I was doing), I headed to the store with my list, prepared dinner and dessert and dropped it off to their homes. Even though it took a chunk of time out of my day, I felt really good knowing that I had saved
them
some time by having their dinner ready for them.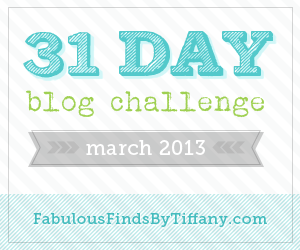 I'm linking up with
Fabulous Finds by Tiffany
.