I have a lot of good childhood memories and a lot of awful memories, but I can't say I have a best childhood memory.
When I was a little girl, my parents would pack us into the car and drive from Oklahoma City to Fort Smith, Arkansas, where my father was from. I used to think that was the longest road trip
ever
, but we always had a great time visiting my grandmother, aunts, uncles and cousins (one aunt had 7 sons). We would pile into the kitchen or den and eat, talk or just listen. We kids could often be found playing outdoors during the day or playing games or watching television indoors in the evening. Once we got to Fort Smith and started having fun, we'd forgotten all about how long it took to get there. Those were the times...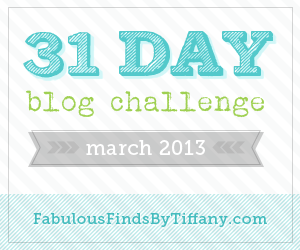 I'm linking up with
Fabulous Finds by Tiffany
.