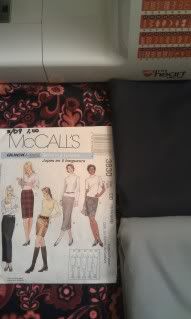 Since this will be my very first garment
ever
, I decided to make the skirt with a few fabrics I've been hoarding for years instead of going out to buy something new. The flowery one on the left was sent to me by mistake, but I'm glad I kept it because I can screw up without worrying about screwing up.
I found Marcy Tilton's
Easy Guide to Sewing Skirts
at the library, so I'm going to read it before starting. Here goes...