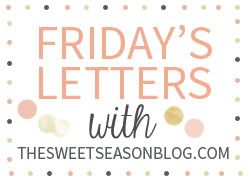 Dear Columbia Weather: What is going on with you? I'm not a meteorologist, but I think I can safely assume you're not supposed to be this warm in December.
Dear Simba: You are one funny little dog. Lately, for some reason, you have been lying in the same spot in the middle of the hallway and refusing to budge when someone walks by. It's a good thing we can easily step over you. I wonder how long this new thing is going to last.
Dear Hector, Tessica and Serenity: Congratulations on the newest member of your family! He is a real cutie.
Dear Adrian: I'm so proud of you for maintaining good grades this year especially in your AP classes. I know they are a bit more challenging than your other honors classes. Keep up the good work.
Dear Nurses who Ordered Asian Takeout for Lunch: Next time you need to place an order for eight people, please place one large order instead of holding up the line for 20 minutes placing individual orders. You guys are uber smart, so I'm sure you could have figured out how much change each person was owed. Yes, I could have saved a few minutes by calling my order in, but that's a little hard to do when the phone battery is dead. I am well aware that's not your fault. The important thing here is you should really consider placing one order next time. Please and thank you!
Dear Scandal: You keep getting better and better.
Dear Readers and Passers-by: I hope you have a great weekend!

With love,
Flora